How can we help?
Watch Video
The most important decisions can be the most difficult to make.
Deciding whether or not to use hospice care can be an overwhelming decision for everyone involved. Whether you're making the choice for yourself or a loved one, making the right choice is most important. The answer may be different for each of us. We do know that hospice care provides invaluable relief for terminally ill patients, comfort to family members during times of loss, and thoughtful answers to difficult questions.
Are you seeking care?
Facing the end of life can feel scary, but you don't have to go through it alone. If you've been diagnosed with a terminal illness or have been given a six-month or less prognosis, hospice care might be right for you. Hospice of the Piedmont offers decision guidance and specialized services for those in need.
Are you grieving?
We understand that losing a loved one is a devastating experience. That's why we created our Center for Grief & Healing. The center provides the bereaved—whether their loved one was in our hospice program or not—with an understanding and supportive environment of support groups, classes, events, and workshops to process and heal their grief for a full year after a death.
Hospice of the Piedmont is here for you.
We're the most established and experienced hospice in the area, providing peace of mind for patients and families since 1980. Here you'll find knowledgeable and compassionate care at no cost and a safe, supportive place to grieve.
Our interdisciplinary team will be by your side. A huge part of providing unparalleled care is making every minute meaningful and enhancing quality of life. We're also here to support loved ones of all ages in our full range of grief support programs.
Watch Video
If you're passionate about quality care too, here's how you can get involved.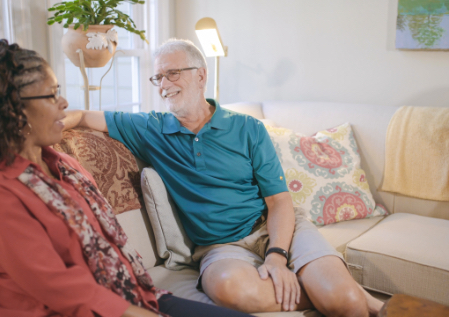 Join our staff
Work with people who care and learn from the best.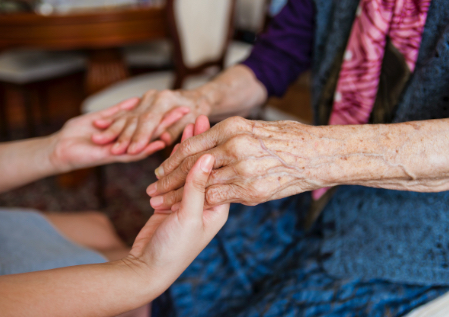 Volunteer
Partner with us to make a proud difference in the lives of our patients and families.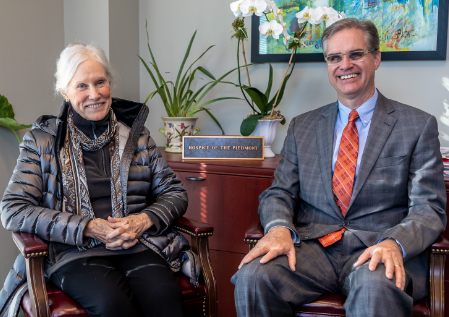 Make a gift
Ensure our invaluable programs are available to everyone at no cost.