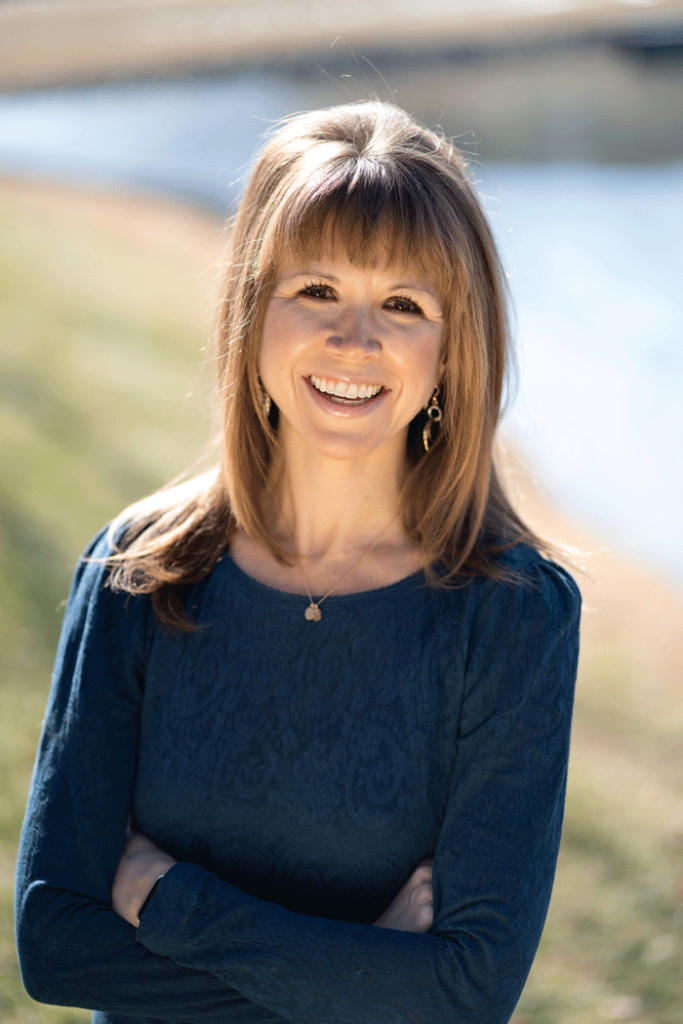 Chief Marketing and Development Officer
Ms. Downs joined Hospice of the Piedmont in 2022. She brings more than 15 years of marketing and development experience to the organization. Previously, Ms. Downs served as Director of Marketing and Communications for the Sentara Blue Ridge Region and prior to that was a news reporter and producer for NBC29 in Charlottesville.
Ms. Downs has a strong and insightful understanding of the community we serve. As part of the Hospice of the Piedmont family, she is pleased to be able to help those in our community understand the services provided by the organization, and the tangible benefits and support that Hospice of the Piedmont provides for both patients and their families at the end of life. In addition, Ms. Downs understands the importance of the complementary services the organization can offer thanks to generous community philanthropy. She's committed to stewarding the gifts the organization receives and ensuring philanthropy provides an ongoing meaningful impact to patients, families, and the greater community.
Ms. Downs graduated from the University of Virginia. She also is a graduate of the The Advisory Board Fellowship and Leadership Charlottesville.
Ms. Downs and her husband live in Crozet with their two sons. In her free time, she enjoys distance running, biking and exploring the great trails and wineries and breweries our area has to offer. Ms. Downs can be reached at jenn.downs@hopva.org.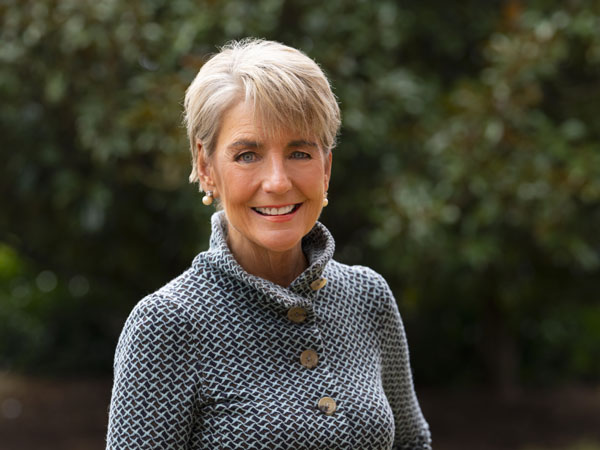 Nancy Parsons joined Hospice of the Piedmont in 2019. Ms. Parsons has a background of nonprofit management, as well as leadership of capital campaigns and management of major gift initiatives. At the University of Virginia, she has held senior leadership positions at the Miller Center Foundation, the Darden Graduate School of Business, the Arts and Historic Preservation, and the UVA Development Office, where she organized the University's regional campaigns in New York and Chicago. She was President of the National Sporting Library and Museum and Deputy Director for Development at the Virginia Museum of Fine Arts. At the Thomas Jefferson Foundation (Monticello), she managed the major gifts efforts for a $100 million capital campaign. Ms. Parsons is a graduate of Mary Baldwin College and lives in Keswick. She enjoys the arts, antiques and design, and owns and operates a small retail business in Keswick. Ms. Parsons can be reached at nancy.parsons@hopva.org.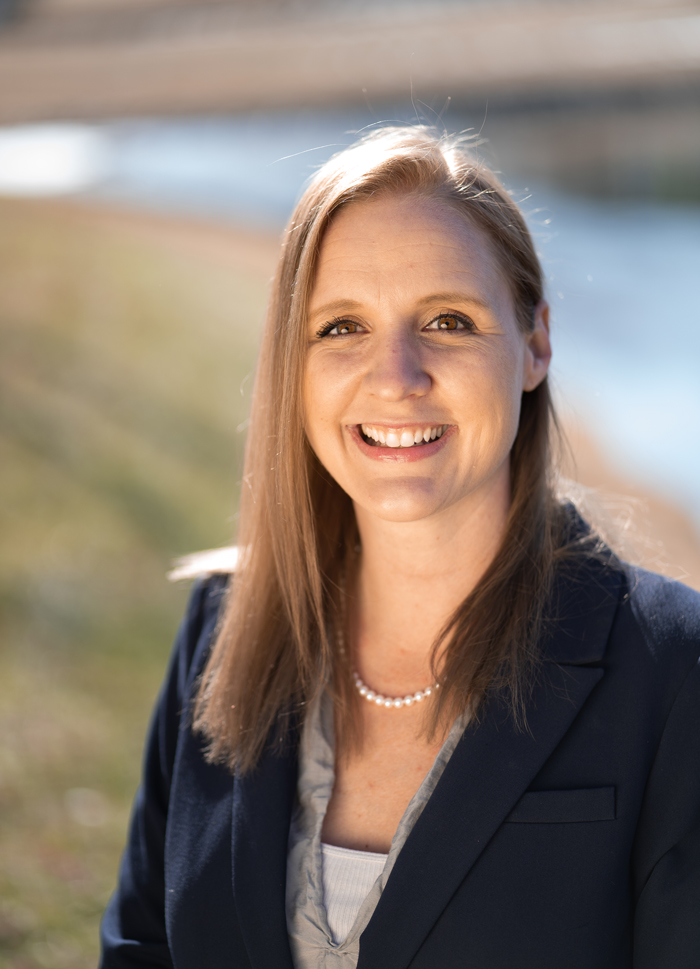 Director of Donor Services and Business Analytics
Sarah-grace Parr joined Hospice of the Piedmont in 2019. Ms. Parr serves on both the Development and Finance teams at Hospice of the Piedmont. In Development, she helps drive the fundraising process by initiating strategy meetings with teammates; providing consultation regarding fundraising and engagement data and analysis; and facilitating an understanding of giving data to development officers. In Finance, she supports the Chief Financial Officer in reporting organizational efficacy and providing analysis of business units, programs, and staffing needs to accommodate patient care. Ms. Parr brings her expertise in gift processing, data mining, data visualization, report writing, programming, statistics, and predictive modeling. Prior to joining the development team at Hospice of the Piedmont, she was the Senior Prospect Manger at the University of Virginia Health System Development Office. There, she managed Major and Principal prospect donors to help the University Health System prepare for their $1 billion dollar campaign. Ms. Parr is a true "townie" as she and her family has lived in the Charlottesville area for many generations. She currently lives in Scottsville with her husband Gary, their two daughters, Alexis and Elayna, and son, Jeremy. When she is not submerged in data, she teaches gymnastic at the local recreation center and enjoys time with family and friends. Ms. Parr can be reached at sarahgrace.parr@hopva.org.
Shannon Gearing joined the Hospice of the Piedmont Development team in 2014 when Hospice of the Piedmont and Hospice of the Rapidan completed their merger. As Development Coordinator of Hospice of the Rapidan, she was responsible for all special events fundraising, outreach, and marketing. Ms. Gearing currently oversees event coordination in Hospice of the Piedmont's northern region. Her extensive experience in event production and management, website management, and marketing includes a previous role as Executive Officer for the Piedmont Virginia Building Industry Association. Ms. Gearing can be reached at shannon.gearing@hopva.org.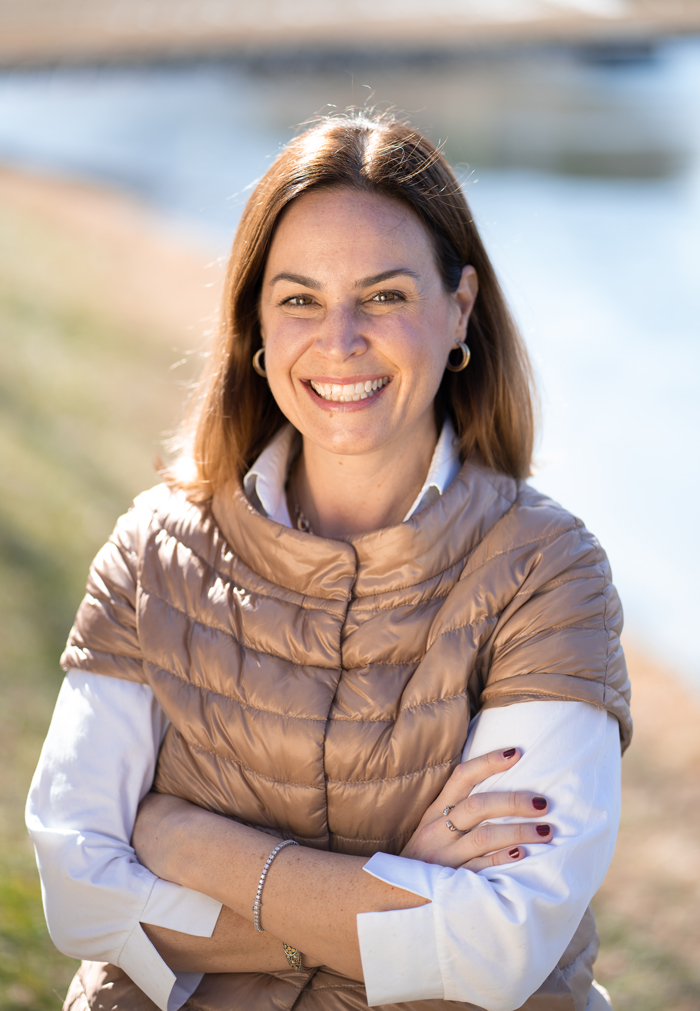 Kathryn Kieffer joined Hospice of the Piedmont in 2022. Ms. Kieffer previously worked in the special events industry in both leadership and business development roles. She was inspired to join Hospice of the Piedmont to apply her previous experience to further a community organization. Ms. Kieffer is a graduate of the University of Virginia and lives in Charlottesville. She is an enthusiastic golfer, avid baker, and loves to travel. Ms. Kieffer can be reached at kathryn.kieffer@hopva.org.