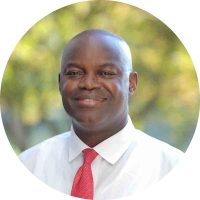 Dr. Ansa moved from Providence, Rhode Island, to Charlottesville in 2008 to start working in the Intensive Care Unit (ICU) at Sentara Martha Jefferson Hospital (SMJH). Subsequently, he was appointed as the Medical Director of the ICU. a native of Ghana, where he completed medical school, Dr. Ansa has been a resident of the U.S. for 25 years. He came to the United States to pursue postgraduate studies at St. Agnes Hospital in Baltimore and at Brown University. Dr. Ansa has served on several committees at SMJH and is a member of the 100 Black Men of Central Virginia, whose purpose is to improve the quality of life within the community and advocate eliminating the achievement gap of African American male students through mentoring. Dr. Ansa currently lives in Charlottesville with his wife and children.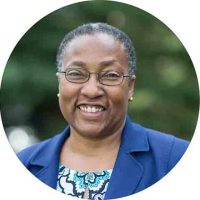 Cathy L. Campbell, PhD, RN
Dr. Cathy L. Campbell is an Associate Professor at University of Virginia's School of Nursing and an ordained Buddhist chaplain. Her area of research focuses on increasing access to palliative care for vulnerable and under-served people, community-based advanced care planning, and spiritual care for transgender elders at end of life. As a Fellow in UVA's Center for Global Health, Dr. Campbell has served as a mentor for research experiences for an interprofessional team of undergraduate and graduate students from the US in South Africa and Thailand. Most recently she completed a project as a Fulbright Scholar in Thailand, where her work explored the role of lay health workers and professional nurses providing care palliative care in rural communities.  Her scholarly work and research have been published and presented to audiences in the U.S. and internationally.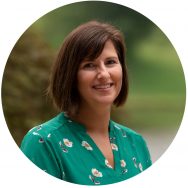 Abby obtained her Associate Degree in nursing from Piedmont Virginia Community College in 2001, her Bachelor's degree in Nursing from Old Dominion University in 2008 and her Master's degree at University of Virginia with a focus on Health Systems Management in 2015. Currently employed with Sentara Martha Jefferson Hospital as a Director of Patient Care Services she is also enrolled in the DNP (Doctor of Nursing Practice) program at James Madison University with plans to graduate in December 2020. Abby began her nursing career at Virginia Commonwealth University Health System on the orthopedic/trauma unit but has been employed at Sentara Martha Jefferson since 2001. Specialty areas include wound/ostomy care, orthopedics and general medical-surgical nursing. When Abby is not working she enjoys spending time with her husband, children and grandchild playing tennis, riding horses, or any outdoor activities.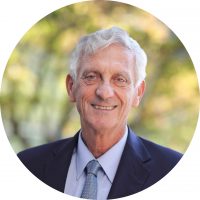 Gaby Laufer a native Israeli is a retired UVA professor of Mechanical and Aerospace Engineering and also the CEO and President of Avir Sensors, a UVA spinoff which he founded. He was the president of the Congregation Beth Israel from 2011-2013. In 2018 he published a book, A Survivor's Duty, describing his father's holocaust survival in the Hungarian forced labor battalions and in a German concentration camp. He is currently serving at SCORE as a certified mentor and a volunteer to the US Holocaust Memorial Museum.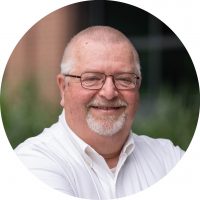 Gary Lee is a retired Certified Public Accountant and a retired Principal with Yount, Hyde & Barbour, P.C. He was the manager of Culpeper-based practice from 1981 until 2013 and concentrated in the areas of estate/trust taxation; planning and administration; construction accounting and taxation; small business and individual taxation and consulting. Mr. Lee received the 2014 Outstanding Citizen Award from the Culpeper County Chamber of Commerce in 2014 and in 2013 received the Community Service Award from the Boy Scouts of America's National Capital Area Council. He attended Virginia Tech and graduated with a Bachelor's of Science in Business with Accounting Major. He was a member of Beta Alpha Psi and Beta Gamma Sigma. Mr. Lee is married with two sons and four grandchildren. His interests include American history, antique collecting, golf, and the outdoors.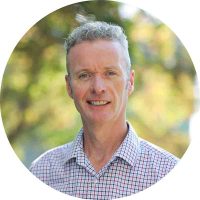 In 1997 Chris founded Dominion Digital (now SingleStone), a Richmond-based technology consulting firm, with the specific purpose of building an exceptional place to work. Since then SingleStone has been recognized regularly as a Best Place to Work, in tandem with excellent client satisfaction and community involvement. In 2017, Chris transitioned from the CEO role to consult with other business leaders and organizations who want to improve workplace culture in pursuit of excellent employee and customer experiences. A native of Ireland, Chris has B.S. and M.S. degrees from the University of Scranton and is a graduate of GE's Financial Management Program. He has served on multiple non-profit boards, at present the Virginia Institute of Autism and Hospice of the Piedmont. He lives in Charlottesville with his wife Tori and their three children.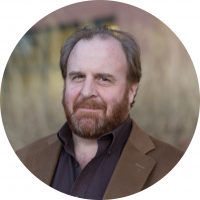 Neil Mairs, of Culpeper, VA, is the President of Solutions Recruiting, Inc., a national executive search firm that he started in 2001. Mr. Mairs is also an adjunct marketing professor at Germanna Community College in Fredericksburg, VA, and has a 30-year career in marketing, sales, and management. He received his BA in Economics and MBA in Marketing/Finance from the University of Rochester in New York. Mr. Mairs joined the Hospice of the Piedmont Board of Directors in 2014.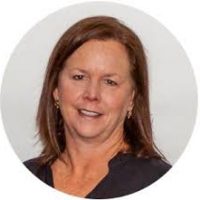 Jeanne McCusker has owned Home Instead Senior Care, which is dedicated to helping seniors remain independent as they age, in Charlottesville since 2003. Ms. McCusker previously worked in the medical technology and information technology fields.
Ms. McCusker is a graduate of Leadership Charlottesville and currently also serves on the board of the Blue Ridge Area Food Bank. She is a graduate of the University of South Florida with a bachelor's in marketing. An avid nature lover, she loves to hike, ride horses, and garden.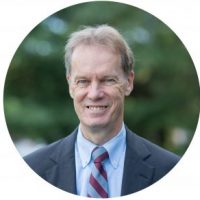 Dr. Syverud attended college at Michigan State University and medical school at Syracuse. He trained in Emergency Medicine at the University of Cincinnati and joined the faculty of the University of Virginia in 1992. Dr. Syverud has worked in the Emergency Department of UVA for the last three decades.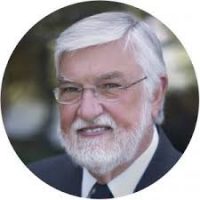 Dr. Taylor, the Richard N. and Louise Crockett Professor Emeritus, retired from clinical practice in December 2011. Since retirement, he has remained active in the Division. He serves as the Medical Director of the TeleColposcopy Program, is an active participate in the Gyn Oncology Tumor Board, and serves as a professional consultant in Gynecologic Oncology. He completed his Residency training in Obstetrics and Gynecology and his Fellowship in Gynecologic Oncology at the University of Virginia after spending two years in Surgical Oncology at the National Cancer Institute. Dr. Taylor continues his involvement in East Africa, providing consultation in surgical training programs and investigations related to early detection of cervical cancer. Dr. Taylor was on the original Board of Directors of Hospice of the Piedmont, and rejoined the board in August 2017.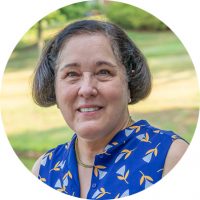 Sandra Thomas is a CPA who currently serves as a fractional CFO with small or emerging companies in industries ranging from software consulting to medical devices to not for profits.
Previously, she served as CFO of a NASDAQ-listed company and co-founded a company where she was responsible for all aspects of finance, accounting, and administration. She currently serves on the boards of The Boys & Girls Club of Central Virginia and Building Goodness Foundation. She is a past president of the Junior League of Charlottesville and has served as treasurer of the Association of Junior Leagues International. Ms. Thomas spent 14 years with PriceWaterhouseCoopers and holds a B.B.A. from the College of William and Mary.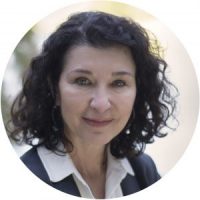 Judy Tobin most recently served as the Executive Director, Martha Jefferson Medical Group, from February 2006 until July 2013. Prior to that role, she was the Director of Martha Jefferson Medical Enterprises since April 1997. She has a B.A. in Accounting from the University of Alabama, Birmingham, and has held numerous roles in business accounting over the course of her career.