Is Hospice Only for Cancer Patients?
One of the myths about hospice, and something we hear frequently, is that only cancer patients may receive hospice care. This is far from the truth. We care for anyone in need, with any diagnosis, including but not limited to cancer.
Hospice care can be beneficial to anyone diagnosed by their physician with a serious illness and six months or less to live if their illness follows the typical path.
Hospice of the Piedmont provides care for patients who are suffering with the following types of illnesses and diseases, plus more:
Congestive heart failure or cardiopulmonary disease
Stroke or Cerebral Vascular Accident (CVA)
Chronic obstructive pulmonary disease (COPD) or other cardiopulmonary disease

Alzheimer's disease
Dementia
Renal disease
Liver disease
Cancer
AIDS
Neurological conditions like non-Alzheimer's dementia, Parkinson's disease, Multiple Sclerosis, ALS, and Huntington's disease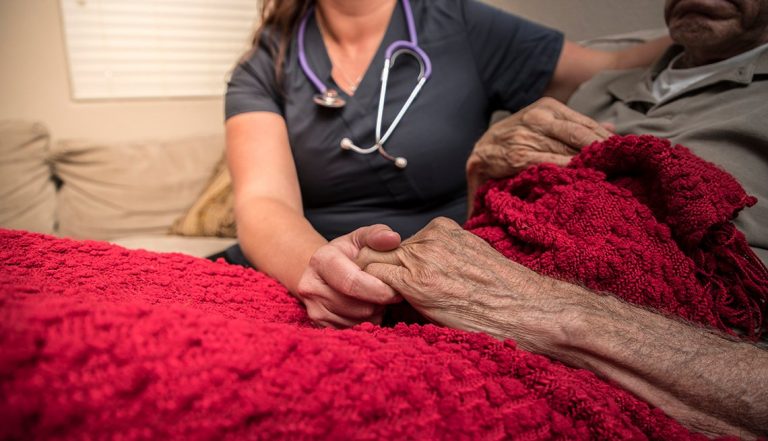 Care for the Whole Patient
Hospice of the Piedmont provides end-of-life care for any patient in need. We also provide palliative care for patients living with advanced illness. These patients may not qualify for hospice but need relief from the symptoms of serious illness — that's where we come in.
We will soon be launching a cardiac care program for any patient who is dealing with with cardiovascular disease.
In addition to physical symptom management, our care team will help address anxiety, grief, and depression with the patient and their family. Our social workers can connect the family to additional community resources that may be helpful. Our spiritual counselors provide non-denominational guidance to patients and families.
To learn more about how Hospice of the Piedmont's compassionate team can care for you or a loved one, contact us today.