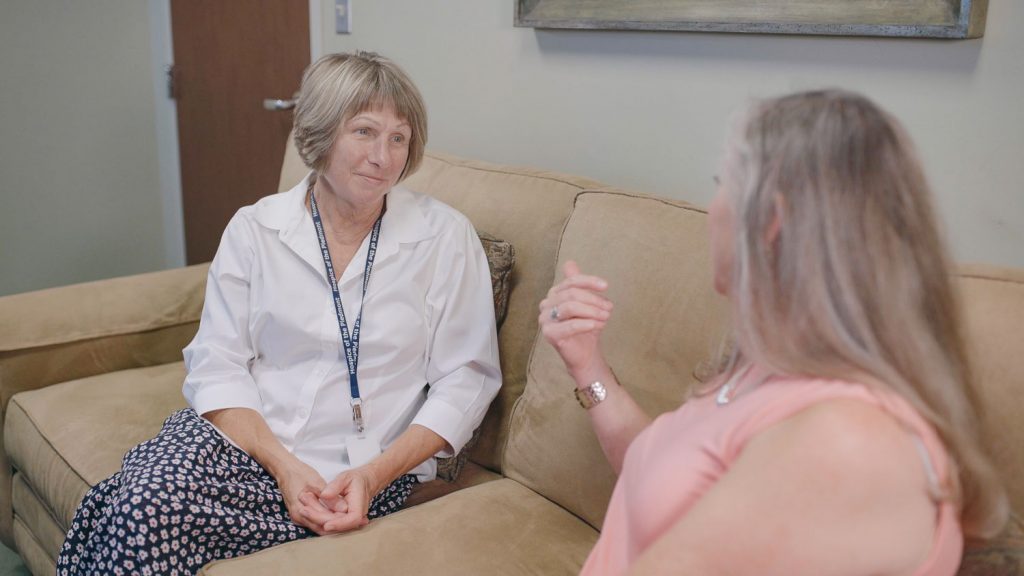 Center for Grief & Healing
Grieving the loss of a loved one is a painful, yet natural part of healing. We're here to help you navigate through that process. We offer ongoing bereavement support at no cost, even if your loved one hasn't received care from Hospice of the Piedmont. You're always welcome to join our support groups, events, workshops, camps, and individual counseling. See below for more information about how Hospice of the Piedmont's Center for Grief & Healing serves our community.
Our spring and fall memorial services in Charlottesville and Culpeper celebrate loved ones with live music, a candle-lighting, and inspirational readings; see our calendars.
A vital part of the services we provide is our Grief Intervention Support Team (GIST), which provides bereavement and trauma services at no charge to schools, workplaces, and organizations after a loss or disaster. To learn more about GIST, call 434-817-6900, email info@hopva.org, or click to see our flyer.
If you're grieving and need support, we understand and want to help. Contact us now at 434-817-6900, 1-800-975-5501, or bereavementinfo@hopva.org.

Click the video to learn more about our extensive bereavement services.
Click on the photos below to download or view our guides to grief.
Mon
Tue
Wed
Thu
Fri
Sat
Sun

Drop-in General Grief Support

Zoom meeting – call 434-817-6915 to register

Zoom meeting – call 434-817-6915 to register

Loss of Spouse/Partner Women's Group

Zoom meeting – call 434-817-6915 to register

Drop-in General Grief Support

Zoom meeting – call 434-817-6915 to register

Drop-in General Grief Support

Zoom meeting – call 434-817-6915 to register

S'More Journeys Camp@Home

Zoom meeting – call 434-817-6915 to register

Drop-in General Grief Support

Zoom meeting – call 434-817-6915 to register

Zoom meeting – call 434-817-6915 to register

Drop-in General Grief Support

Zoom meeting – call 434-817-6915 to register